2nd Edition of the popular solo play game, 'Pocket Landship' by Scott Czysz
"Commander… It has been three years since the enemies of the Great War came together to rid the land of the evil, intruding mechs. Our diesel powered Landships have beaten back wave after wave of the vile steam powered enemy, time and time again! Now we must PUSH into NO MAN'S LAND and wipe them from the earth forever. It is time to shine Commander. Drive hard, fight hard.
We must end the steam age forever…GO BE VICTORIOUS!".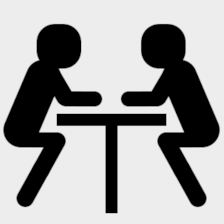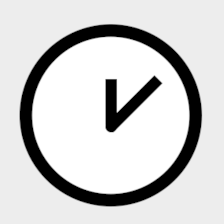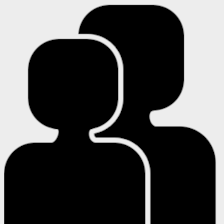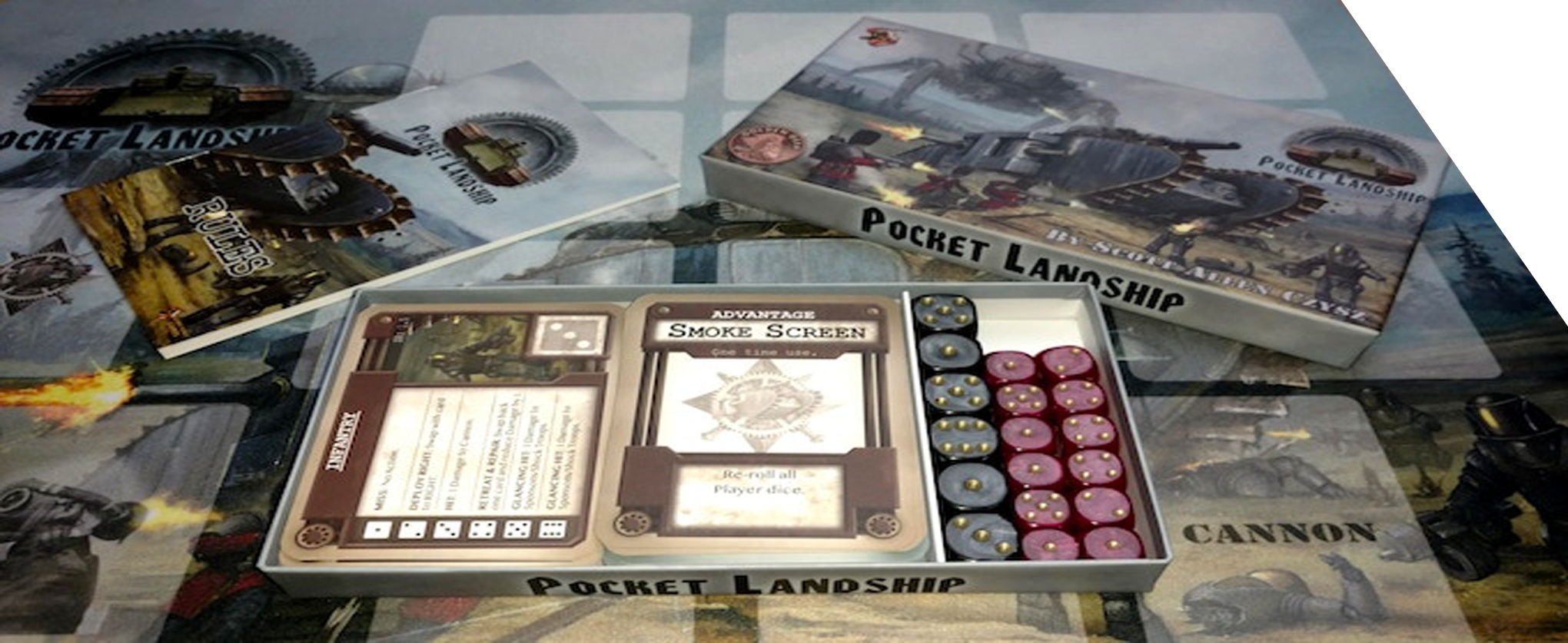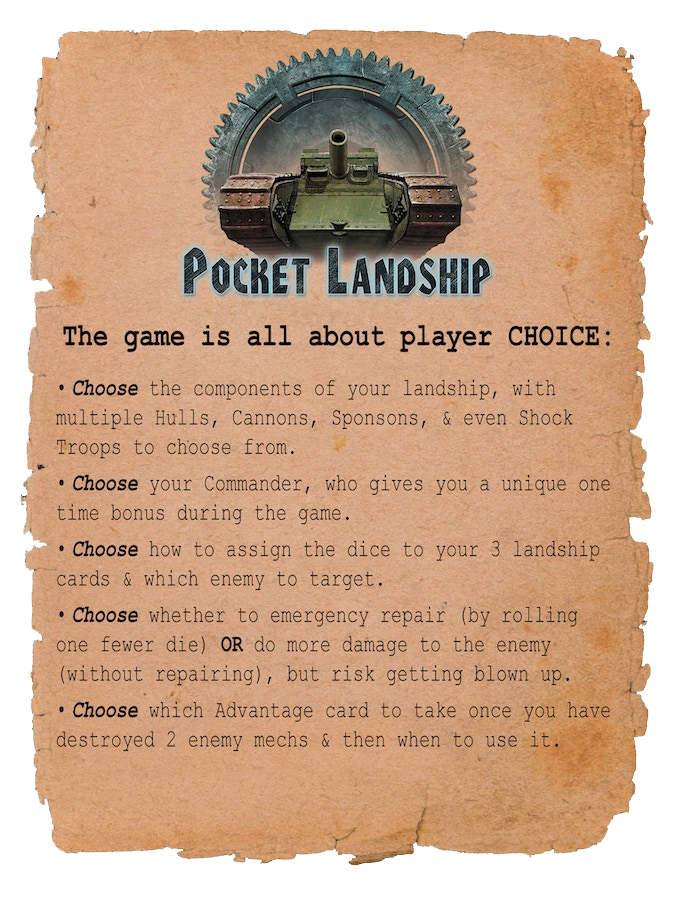 Pocket Landship is a solo and 2 player co-operative dice and card game, set in an alternative early 20th century, pitting the player(s) against an onslaught of enemy mechs, artillery, infantry, and more.
The original Kickstarter campaign ran over three years ago and since then Pocket Landship has sold out its initial run of 5000 units. It is time to reprint – but we want take the opportunity to improve the cards. Scott, the game designer has a number of tweaks he wants to make after the 1000s of play the game has now had.
The game is called 'Pocket Landship' for a reason. It is a small game, designed to be played in a small space and to be carried easily in your pocket or bag. It is all about being a fun, compact, transportable solo and 2 player game.