Astroforce: The Dice Game is a reimplementation of Carl White's award winning print and play game: Star Trek: The Dice Game.
In Astroforce: The Dice Game, you alone are responsible for the crew members aboard the A.S.V. Pioneer during its five year patrol of exploration. In order to succeed you will need  to complete missions and overcome the unpredictable challenges that may arise during them. If you complete the full five years of exploration you will return to Astroforce Headquarters in glory and be promoted to Admiral. But beware; as you travel ever further from Astroforce-chartered space the challenges and constraints you face will grow more and more extreme. Do you have what it takes to survive?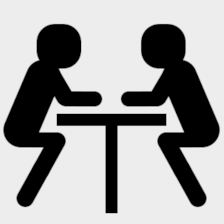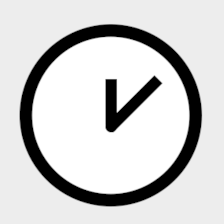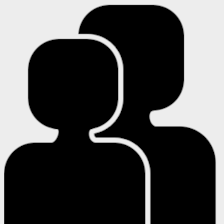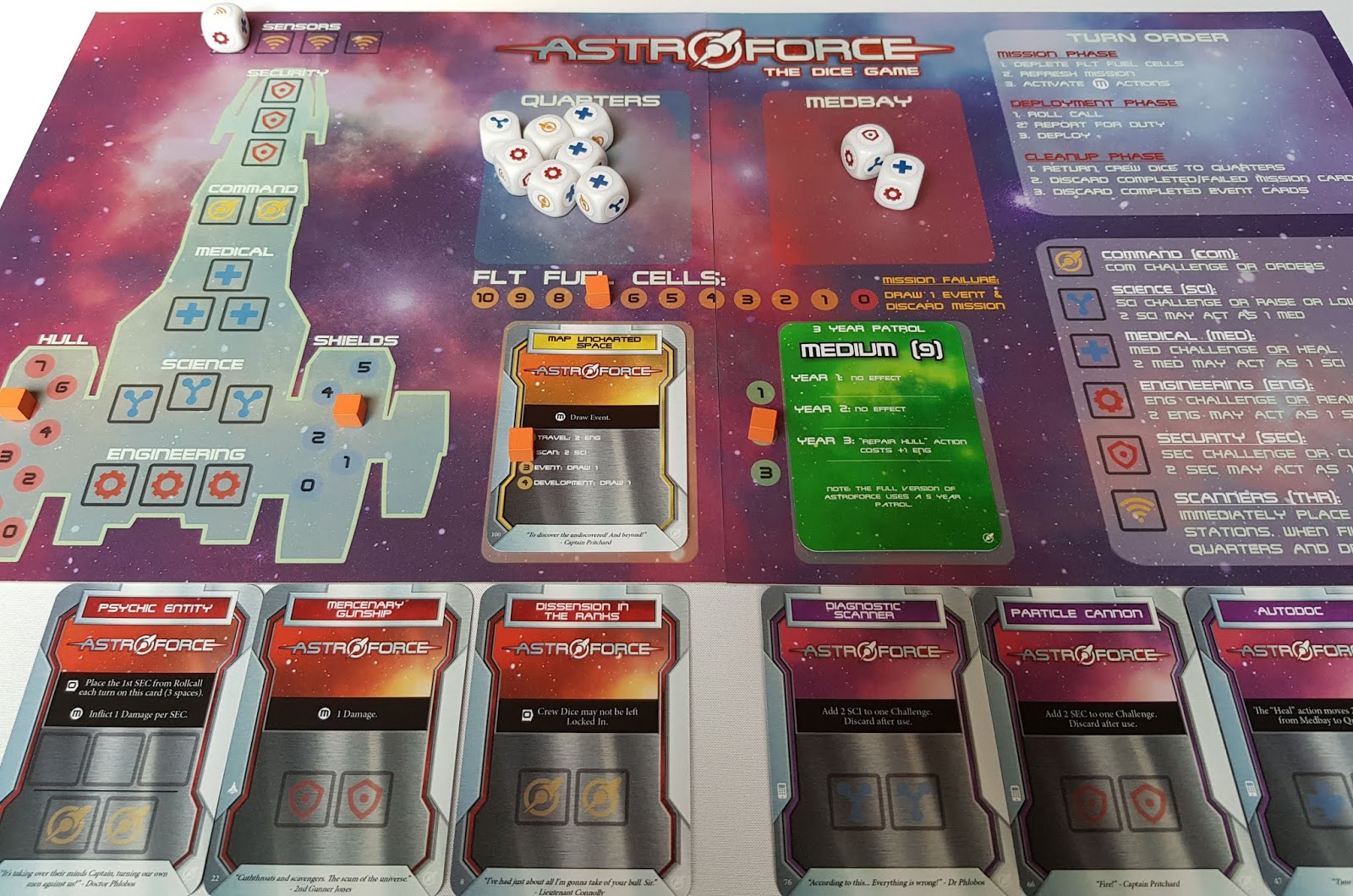 Astroforce: The Dice Game is a tactical dice management game in which a pool of dice represent the crew members of your ship. Playable solo or cooperatively, each turn these dice are rolled to determine the crew's capabilities for the coming round, allowing them to be allocated to a range of tasks such as raising shields, providing medical aid, completing diplomatic missions or combating strange alien warships. A full tour of duty lasts five years, with a new mission assigned each year. Failure of two missions will leave the A.S.V. Pioneer with insufficient fuel to return home. Your choices throughout the game will determine your success and the survival of your crew. Be bold, be the Captain the crew need you to be!
Carl and Word Forge want this game to not only be challenging for the player but also fun and thematic. Each and every card includes a quote from the Pioneer's crew, a rag-tag collection of colourful characters. The main five characters all have a specific role to play in the game, but who else will be created by WFG, Carl and you throughout this campaign?